Translate this page into:

Editor-in-Chief, Journal of Pediatric Endocrinology and Diabetes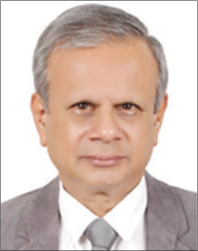 © 2021 Published by Scientific Scholar on behalf of Journal of Pediatric Endocrinology and Diabetes
Licence
This is an open-access article distributed under the terms of the Creative Commons Attribution-Non Commercial-Share Alike 4.0 License, which allows others to remix, tweak, and build upon the work non-commercially, as long as the author is credited and the new creations are licensed under the identical terms.
It gives me immense pleasure to bring out the inaugural issue of the Journal of Pediatric Endocrinology and Diabetes (JPED), the official journal of the Indian Society for Pediatric and Adolescent Endocrinology (ISPAE). I consider it my honor and privilege to be assigned with the responsibility of Editor-in-Chief of the journal. I am blessed to have a great team of coeditors, Dr. Rakesh Kumar and Dr. Rajni Sharma, who help in all aspects of the publication. We are fortunate to have an erudite panel of experts helping as advisors and section editors from India and abroad.
We have been lucky to have received very enthusiastic response from the authors with several manuscript submissions from India and overseas. It is further reflected in the quality of manuscripts accepted for the inaugural issue. This issue of the journal includes high-quality original research articles, case reports, and editorial commentaries by the experts in the field among other very interesting sections of the journal. We thank sincerely our reviewers for the swift and critical assessment of manuscripts received for the first issue.
We have been very ably supported by our technical and publishing teams who have been working hard for several months to ensure the success of the journal and in bringing out the first issue of the journal in record time. This would not have been possible without the backing of Scientific Scholar, our publishers.
We thank our dynamic ISPAE President Dr. Shaila Bhattacharyya and Secretary-Treasurer Dr. Ganesh Jevalikar, who motivated us to take up this job and sustained us all through with financial and logistic support.
I also wish to thank the sponsors and advertisers who have shown faith and trust in the quality of our journal and wholeheartedly supported this academic venture.
I am confident that the journal will grow in leaps and bounces and go a long way in furthering the academics and research in the field of pediatric endocrinology in India and neighboring countries.
Show Sections